Caspar Meyer
Lecturer in Archaeology at Birkbeck College, University of London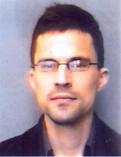 C

ontact

Birkbeck, University of London

School of History, Classics & Archaeology

Malet Street, Bloomsbury, London WC1E 7HX

e-mail:  caspar.meyer@gmail.com
Research themes
Classical archaeology & art history

History of archaeology & collecting

Classical studies in Russia
Publications
"The Scythian sacrament", Etudes de Lettres, forthcoming. 

"Iranians and Greeks after ninety years", Ancient West & East, forthcoming.

"Rostovtzeff and the classical origins of Eurasianism", Anabases. Traditions et réception de l'Antiquité 9 (2009) 185-198.

Co-edited with D.C. Kurtz, D. Saunders and A. Tsingarida, Essays in classical archaeology for Eleni Hatzivassiliou. Beazley Archive Studies in Classical Archaeology IV, 2008.

"A collection of ancient market weights from Histria, Callatis and Tomis in the Ashmolean Museum, Oxford. Catalogue with introductory essay", Il Mar Nero 5 (2007) 41-76.

Co-authored with A. Moreno, "A Greek metrological koine: A lead weight from the western Black Sea region in the Ashmolean Museum, Oxford", Oxford Journal of Archaeology 23 (2004) 209-216.